Where: India
Trip: Crafts and Cotton of Western India
How did the project start?
This embroidery project was set up up in 1970 in the slum area of Gomtipur, Ahmedabad. It grew from work of the Spanish Dominican sisters who arrived in Ahmedabad in 1954. The sisters of St Mary's are therefore both Indian and Spanish.
How does it work?
Production began, leading to the sewing and embroidery centre, where women use traditional skills to make beautiful handicrafts. Today there are 400 women embroidering in their own homes and 50 working at St Mary's.
How does this benefit the community?
St Mary's employs disadvantaged local women and provides income and social support in an area where opportunities are scarce and women can be disempowered. Work also gives the women a sense of identity and helps the break -down of cultural rivalries.
St Mary's also has an associated clinic, maternity unit and nursing home – with a mother and child care programme. In addition it has a social programme based in the surrounding area. Based in a mixed Hindu, Muslim and Christian area has provided a tough history in the past with riots forcing many to leave their homes. St Mary's was a place of refuge during troubles and has worked with other agencies on re-housing and rehabilitation for the future.
An example of their amazing work…
Traidcraft contributes to approximately 10% of the company's sales and St Mary's crafts can be found on their website. Click here to see an example of their products which you can purchase.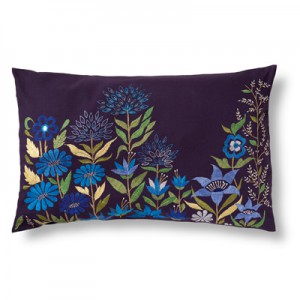 Feeling inspired? If you'd like to meet the inspiring women behind this project join us on our Western India tour where you get the chance to visit St Mary's and watch the creation of these incredible crafts. For more information click here.