Traidcraft's Meet the People Tours are one of the UK's top sustainable travel initiatives.
That's according to this year's Green Travel List from The Guardian. The list is an annual roll-call of green, eco-friendly and sustainable travel companies, including tour operators, and accommodation and transport providers.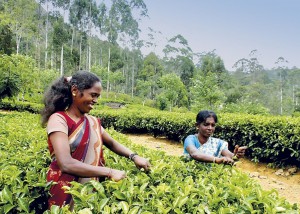 Organisations are nominated by the public and then a panel of eco-experts choose the most innovative – Meet the People was chosen as one of the top sustainable holidays.
Here's what the Guardian had to say about us:
Witness spectacular sunsets over the Himalayas, then explore the ancient city of Kathmandu, take an elephant safari in Chitwan national park then chill out in the lakeside city of Pokhara. This is just one of the whistle-stop itineraries on Traidcraft's novel sightseeing trips to developing countries. Other destinations include Sri Lanka, Bangladesh, Cuba, Peru and Vietnam. While exploring the country, you stay with the small-scale farmers who make fairtrade products.
Click here to read the Guardian's article in full.
Click here for more details about how you can get involved in our worldwide tours.