Our journey in South Africa is set against a backdrop of truly stunning scenery, but this trip is far more than just seeing the sights. As we discover the lingering impacts of years of apartheid, we celebrate the role of fair trade as the country works towards a more equal and fairer future.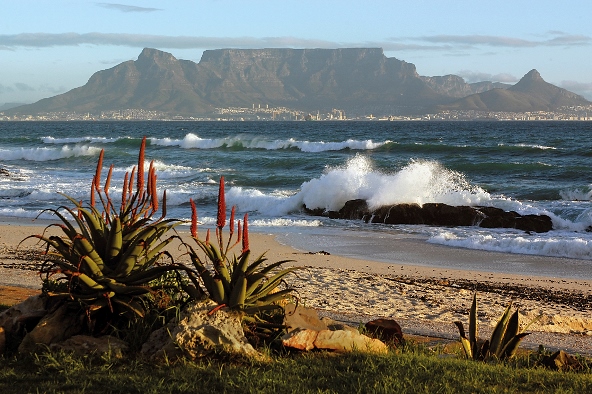 Our 14 day tour begins with a memorable visit to Robben Island, one of the Cape Peninsula's World Heritage Sites, to visit the prison where Nelson Mandela was kept for 18 years. During the visit we understand why the island is described as the unique symbol of the triumph of the human spirit over adversity, suffering and injustice, as our guide for the afternoon, a former political prisoner, provides a personal insight into what life was like in the prison.
In the Northern Cape we visit Eksteenskuil Agricultural Co-operative (EAC). Traidcraft's relationship with EAC began in 1995 and with their support they became the world's first supplier of Fairtrade raisins.  We also meet the growers at Heiveld Co-operative, an organic tea co-operatives. At Heiveld, the Rooibos tea is grown and processed in the traditional way with minimal use of machinery and is harvested carefully by hand.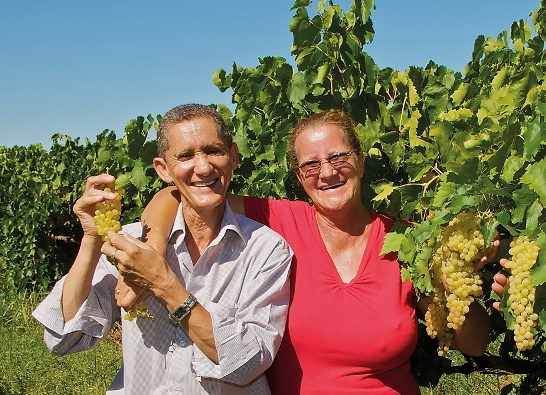 Along the way we also visit the botanical gardens at Kirstenbosch with its unique flora, the famous wine producing area around Stellenbosch, and of course, Table Mountain itself. A visit with a local guide to a township and a children's HIV/AIDS project also highlight the realities of some people's lives in this part of South Africa.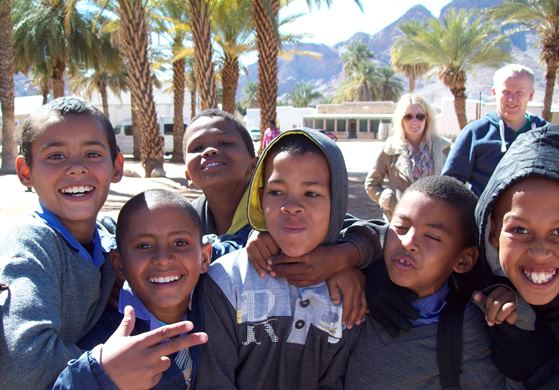 This holiday is perfect for anyone interested in fair trade looking for an opportunity to meet the people behind the products and see the impact of fair trade. For more information on our holiday click here or contact us in the office on 0191 2651110 or at info@skedaddle.com