A Fairtrader for over twenty years, Julie Miles often found herself reading about other people's Meet The People holidays. She and her husband David longed to sign up for a tour, and after years of aspiring- they finally did it! Here she shares her unforgettable memories of our Thailand tour. 

Visiting silk producers in Ban No Pho:
Including spending the night in a chalet in the grounds of their enterprise. The project was led by an energetic and inspirational lade who is passionate about providing work for women in the area. Watching the women work as they prepared orders was fascinating.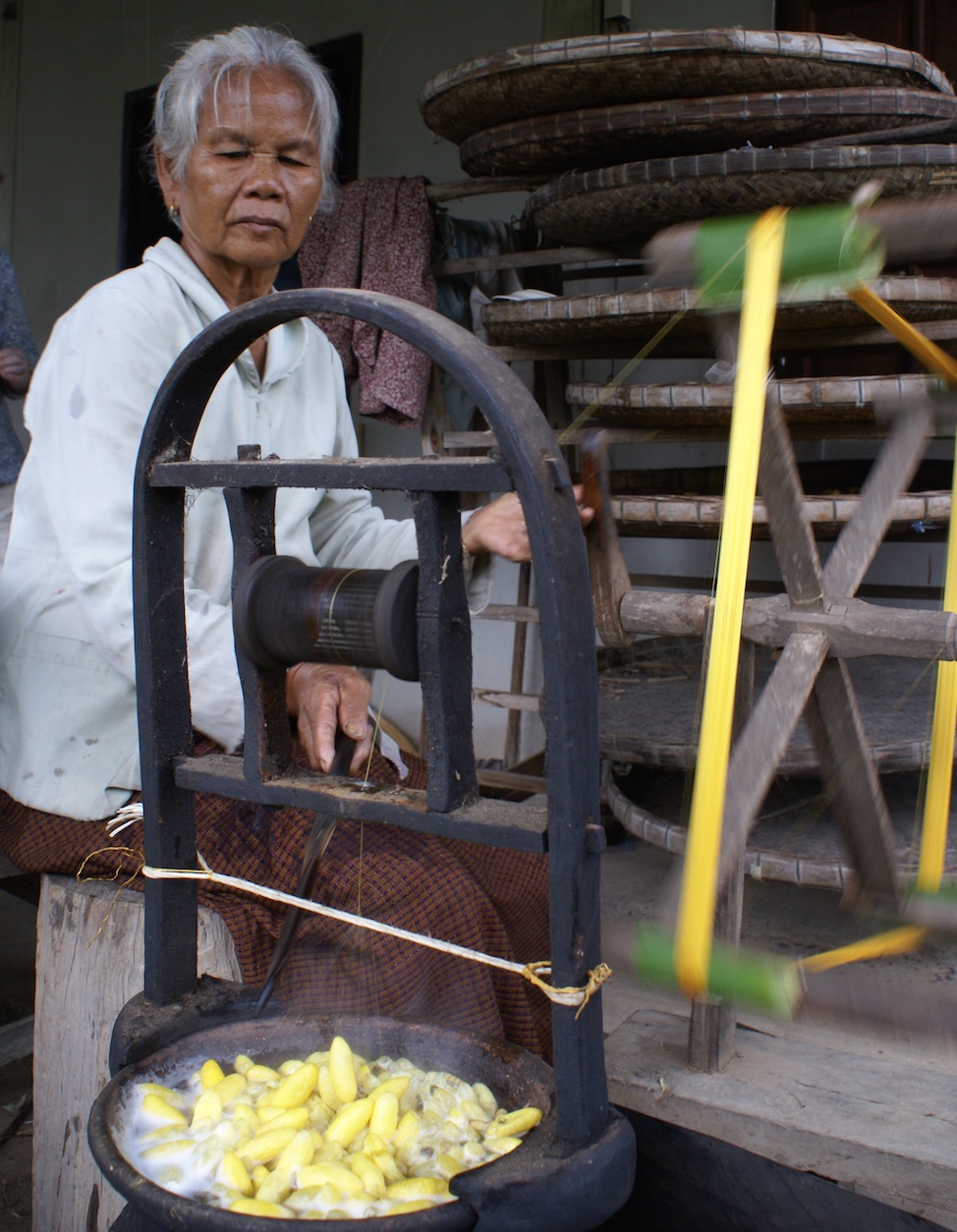 An evening visit to a temple:
It was magnificent and looked particularly beautiful in the evening sunlight. A peaceful time allowing us to reflect on the amazing things we had seen and experienced.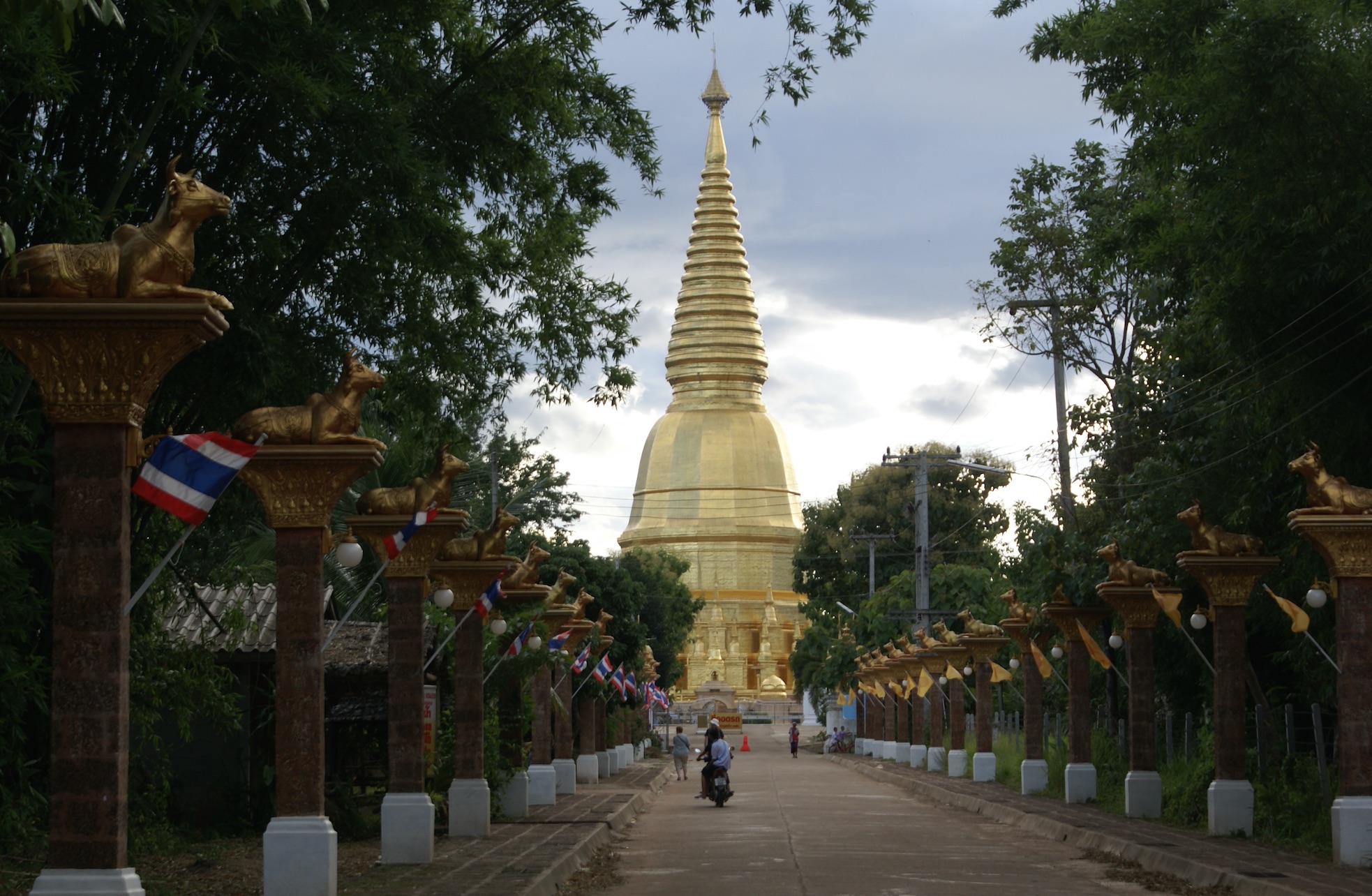 The day spent with Tui & Brian on their organic rice farm:
Here we experienced working in the paddy fields and collecting giant snails which hold protect the rice plants. Fortunately, we didn't eat snails! We also spent some time with local school children who showed us how to make table decorations from flowers and fruit.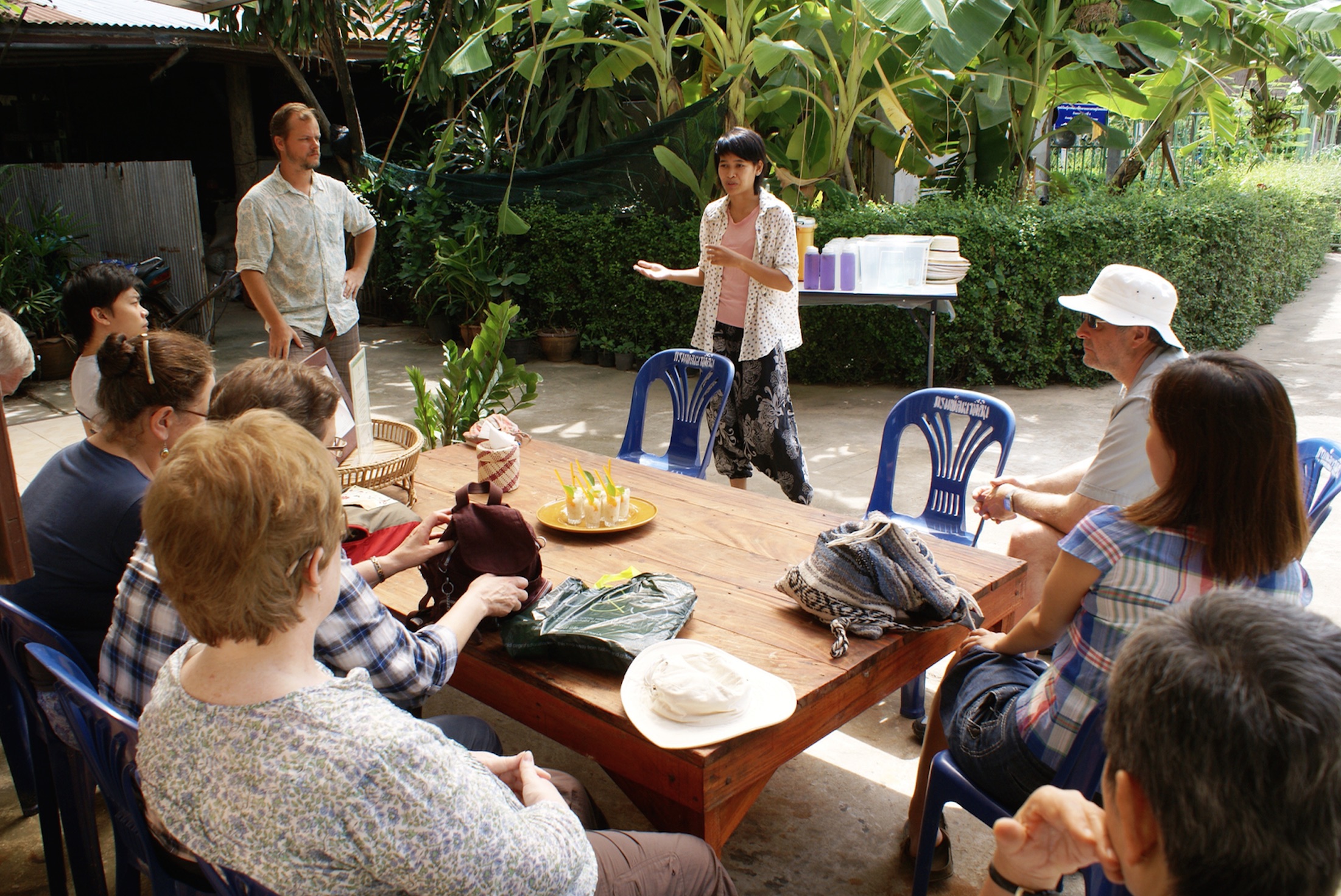 Our day with elephants:
Such an exhilarating experience being so close to these magnificent, clever animals with their amazing trunks. David also enjoyed learning how to make paper from elephant dung… an amazingly non-smelly process!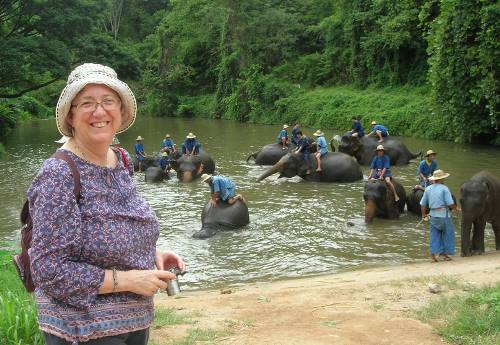 "We visited so many places which ordinary tourists would not have even known existed. We feel really privileged to have been able to have such wonderful experiences and now feel we're in a better position to talk about the ins and outs of fair trade."
You can find out more information about our tour to Thailand on our holiday page by clicking here.
For any questions and to check availability you can call Hannah in the office on 0191 2651110 or you can email us at info@skedaddle.com.