Traidcraft Exchange's second Raffle has some top class prizes for you!
The raffle is running until the end of April 2020, so whether you're buying tickets for yourself, selling them to friends and family or at an event over the next few months, we hope you get involved. You could sell raffle tickets at your Big Brew celebration during Fairtrade Fortnight, at any events you're holding over Easter or at school, work or amongst your friends and family.
To order raffle ticket books, please click here or get in touch via email or on the phone on 0191 497 6445.
To buy virtual raffle tickets, click here.
1st Prize: A trip to India with Meet The People tours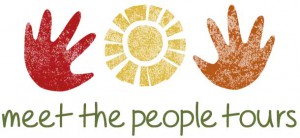 Meet The People Tours offer small groups of people an opportunity to gain an authentic insight into a country's people and culture, visiting fair trade producers and development projects far removed from any tourist trail. You'll experience life in local communities and enjoy the sights, sounds and tastes of a country's natural wonders and cultural heritage.
Find out more at www.meetthepeopletours.co.uk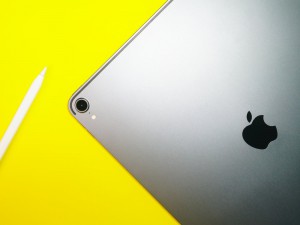 2019 Apple iPad Air 10.5", A12 Bionic, iOS, Wi-Fi, 64GB, Space Grey
And also…
4 Fair Trade Hampers from our friends at Traidcraft PLC.

Raffle closing date: 21st April 2020
Draw will take place: 30th April 2020
Traidcraft Exchange
By taking part in Traidcraft Exchange's raffle you're helping challenge the injustices we see in world trade right now. You're helping people like Mathew, a banana and livestock farmer in Tanzania, to earn more money from the hard work he does every day so he can improve the quality of his family's life and ensure that his baby son, Gracious, has a future full of hope. To find out more about Mathew and the project he's involved in go to: https://traidcraftexchange.org/christmas.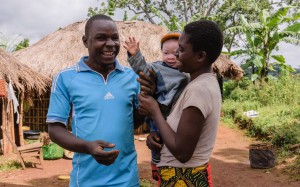 Terms and conditions – For full terms and conditions go to www.traidcraftexchange.org/raffletandc
Prize details:
1st prize: choose either a tour for 2 people (non-flight inclusive) or a tour for 1 person PLUS return economy flights from the UK on the recommended flights for the tour. Subject to availability and the tour reaching minimum numbers.  Your tour must be taken by 30th April 2021.
2nd prize: 2 nights Bed & Breakfast at Low Wood Bay Resort & Spa, dinner on one night and a bottle of fizz in your room on arrival. Subject to availability. Does not include stays over bank holidays or Christmas/New Year.