Exploring a new culture through the stunning sights, captivating history and delicious food all makes for a great holiday, but it's meeting the people that takes our experience of Peru to a whole new level.
Our warm welcome starts with the greeting from Yannina at Manos Amigas. At their ceramics workshop in Lima we see beautiful figures being created and painted with intricate detail and meet the skilled people making them.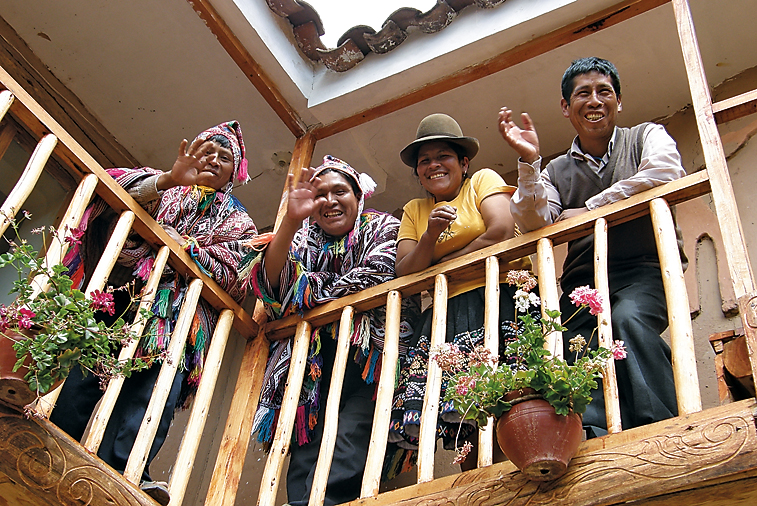 Traidcraft's joyful nativity set is made by artisans working with Manos Amigas and it's a great time to share stories of how these pieces are treasured by families back home. There's a great sense of pride in making something that's to be so loved by people on the other side of the world.
Whilst no trip to Peru would be complete without an opportunity to explore the spectacular Inca ruins at Machu Picchu and in the Sacred Valley, it's combining these with visits to communities that makes for a really special trip. Following a fantastic visit to the quinoa farmers at Coopain, we make our second visit to Manos Amigas. A world away from bustling Lima, this visit is to a Collasuyo community high in the altiplano.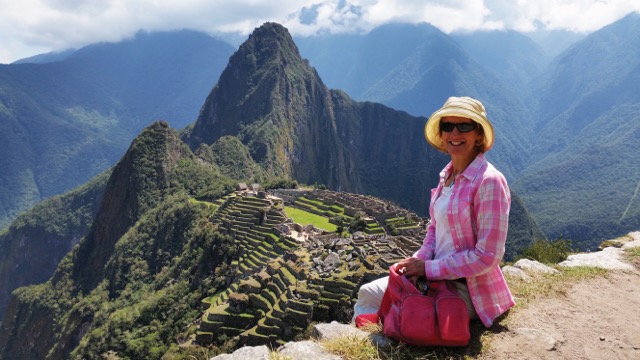 With a backdrop of mountains and flamingos feeding in the distance, we meet women spinning and knitting alpaca fibre into the black, white and grey scarves we recognise from the Traidcraft range. Life here is very different to home, but the connection through fair trade is strong, and with a greeting of local music and dancing it's a fitting celebration to end this journey.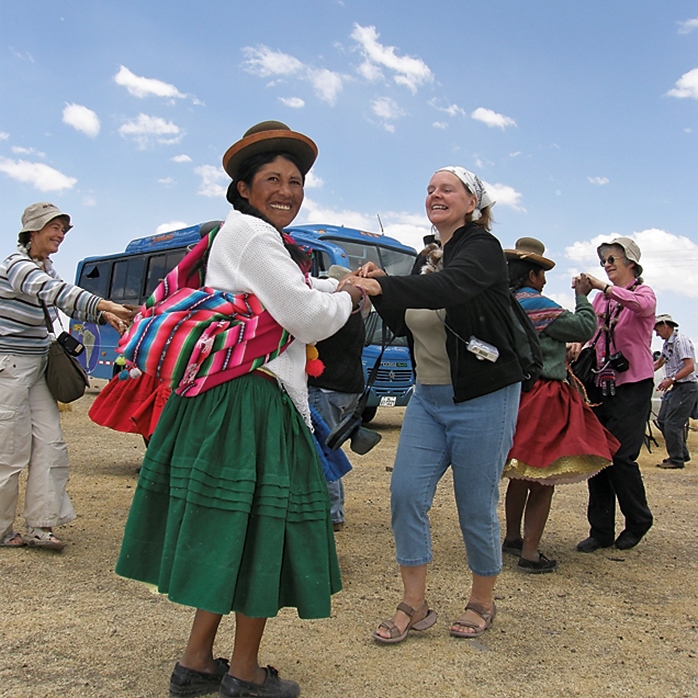 Come and join us in Peru! To to find out more about our holidays visit: meetthepeopletours.co.uk/peru email: info@skedaddle.com or call us on 0191 2651110