Alison Marsh headed off to Asia to explore our Western India tour. We caught up with her to find out how she got on:
Few are strangers to the pearly white majesty of the Taj Mahal, just one of the amazing features you can discover during our Western India Tour. Whilst one of India's most impressive historical gems awaits in Western India, even greater national treasures can be discovered here as we explore some of the country's best crafts, as well as the people behind these exquisite creations.
Having heard of the amazing experiences up for grabs and with the exotic sights of India on her travel bucket list, Alison headed off on our Indian adventure to soak up the sights for herself. Here's what she thought of our tour:
The best bits…
India has always held a fascination for me so I was delighted when I had the opportunity to accompany the Western India tour. It was amazing! We visited Traidcraft producers including Creative Handicrafts, Aravali block printers and Tara stone works was truly inspirational, and possibly the most heart-warming highlight of the tour for me was St Mary's. We also visited other projects, which included Shrujan and Qasab, where exquisite hand embroidery and textiles are produced using traditional techniques. I was totally captivated by the skill and commitment of the women in the villages, who produce the finest embroidery I have ever seen.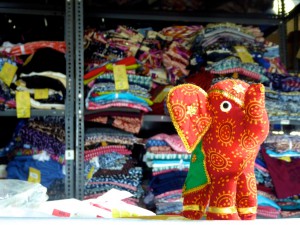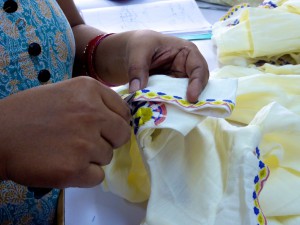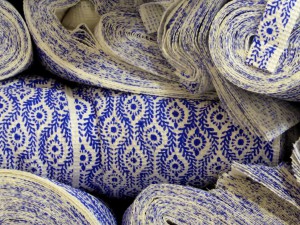 Other highlights…
We also visited Agrocel to learn about their organic farming methods and the Vivekananda Research & Training Institute where we were treated to a delightful cultural show by the school children. Let's not forget about the tourist visits which included spectacular temples, historic buildings, the amazing Amber Fort at Jaipur (my personal favourite), the Red Fort at Agra and of course the Taj Mahal, which needs no introduction!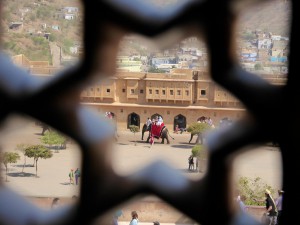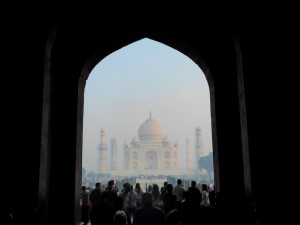 Food for thought…
Everyone loves food and no-one more than me! The choice in India was amazing and simply delicious, especially the lunchtime buffets that were prepared for us by the producers. The options were mainly vegetarian, particularly in the more rural areas we visited, with meat and fish more widely available in the bigger cities. Full of spices, of course, but there was always a choice from mild to really spicy, and, if you wanted a break, then pasta, noodles and pizza were usually available too.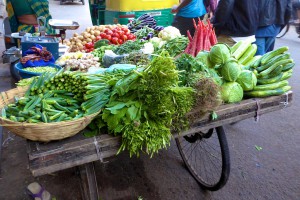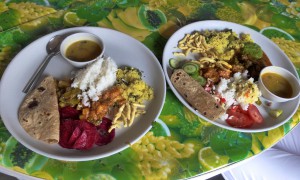 My top tips
Hey I could wax lyrical all day, but you have to see it for yourself to truly appreciate it. Having sampled the delights of this extraordinary country I have two pieces of wisdom that I think could help make your experiences that little bit better:
Travel with an open mind
Allow yourself to be immersed in the sights, sounds and chaos that makes India truly unique.
I'm sold and I'm sure you will be too.
Whilst away Alison managed to lend her hand to some videography and for a real flavour of this tour, check out our first ever Meet the People video below:
Alison took on our Crafts and Cotton of Western India tour. For more information about this tour click here, call us in the office on 0191 2651110 or email us at info@skedaddle.com.