In March, Caroline and Kate from Traidcraft's Digital Marketing and Product Development teams joined our Meet the People tour to the Himalayan Kingdom of Nepal. Here, Caroline tells us a little bit about the special places she visited, and the people she met…
I haven't travelled all that much really. I've been around Europe and the US, but I'd never ventured across to Asia or Africa, and I'd always regretted not travelling more when I was younger and had fewer commitments. Though everything always seems easier in hindsight!
When the opportunity came up to go along on a Meet the People tour I was initially a little bit nervous. I didn't really know what to expect on an organised tour – would I like it? What would my fellow travellers be like? The world is a huge place, and the range of countries and tours was mind-blowing – there's so much to see and do!
But when I read the Nepal itinerary, something clicked. Starting in magical and vibrant Kathmandu, we'd travel west to relaxing Pokhara, south to the forested Chitwan National Park, and then east to watch the sunrise over the mountains from Dhulikhel, before returning again to Kathmandu. Everything would already be organised, and a local Newa: guide would be there to meet us and show us the real Nepal. I signed up, and before I knew it, I was on my way!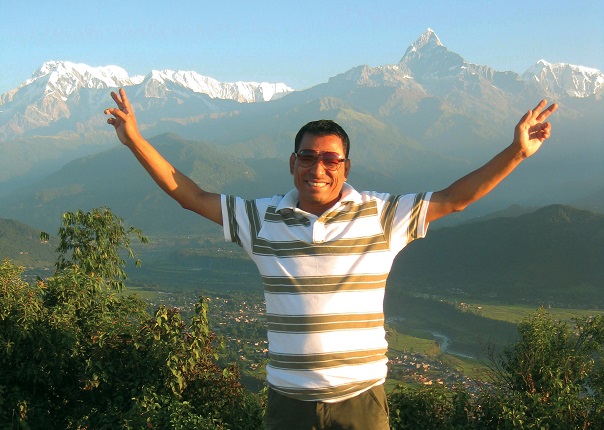 Nepal is a country of colour, spirituality, and warm welcomes. Hardly a moment passed by when I didn't have my camera in my hand, ready to take a quick snap of a golden temple, pagoda, or palace – not to mention the distant glint from snow-capped mountains, and the otherworldly lavender mist each morning at dawn. From feeding elephants and crocodile-spotting to listening to traditional folk musicians and seeing living heritage in action in old Bhaktipur – I can hardly believe all the different sights, experiences, and flavours I encountered.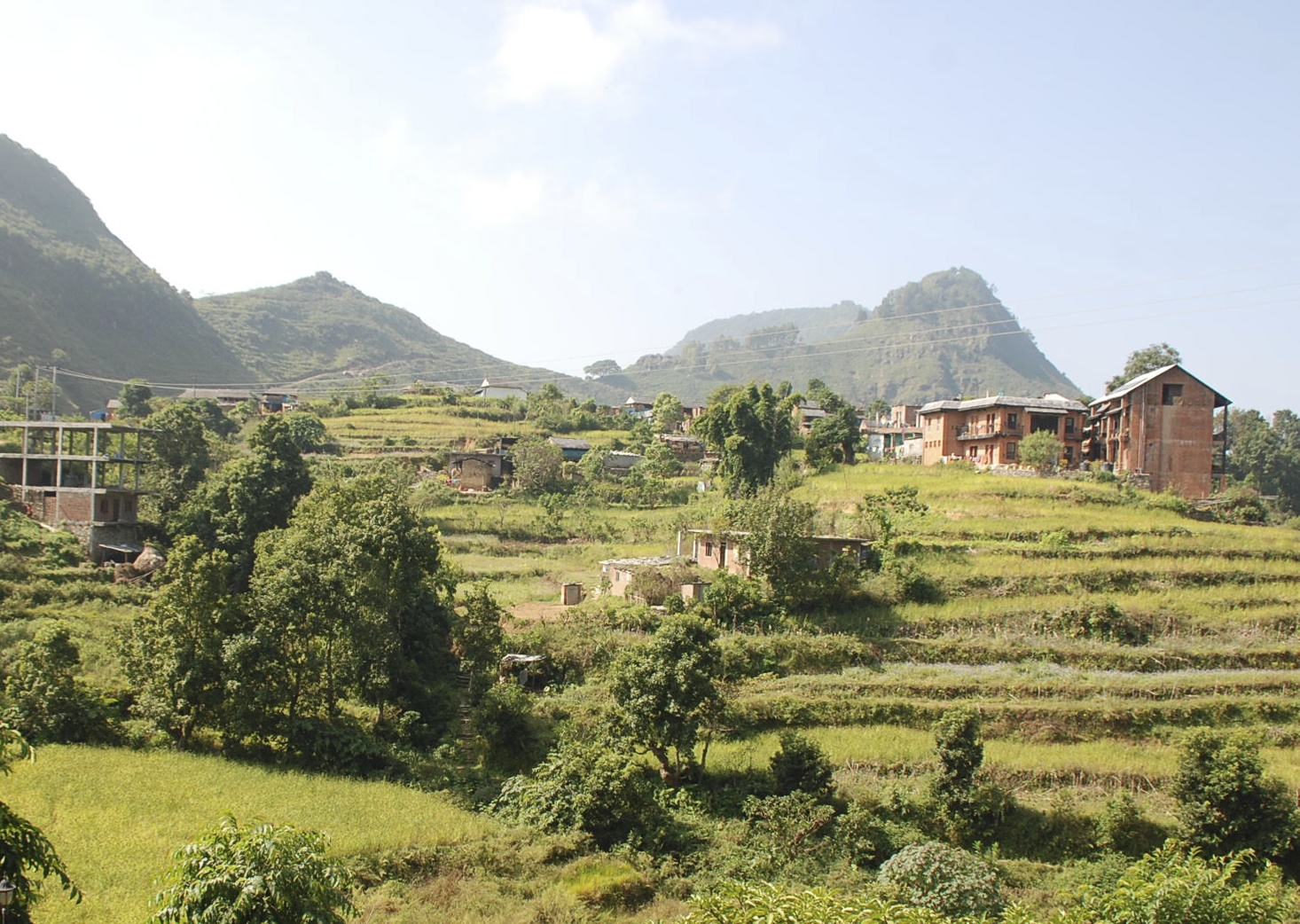 During the tour our group got to meet a range of traditional artisans, from paper-crafters and ceramicists to expert weavers and knitters. My job requires me to write about Traidcraft producers a lot, but it's a completely different experience to visit them in person. The first group we visited was the Women's Skills Development Organization in Pokhara. We were given a tour around the site and the chance to watch the artisans at work, from the spinning and dyeing to weaving and finishing. Since 1975, this not-for-profit programme has been supporting women facing significant social and economic hardships, offering them free training and employment opportunities in a social and safe environment.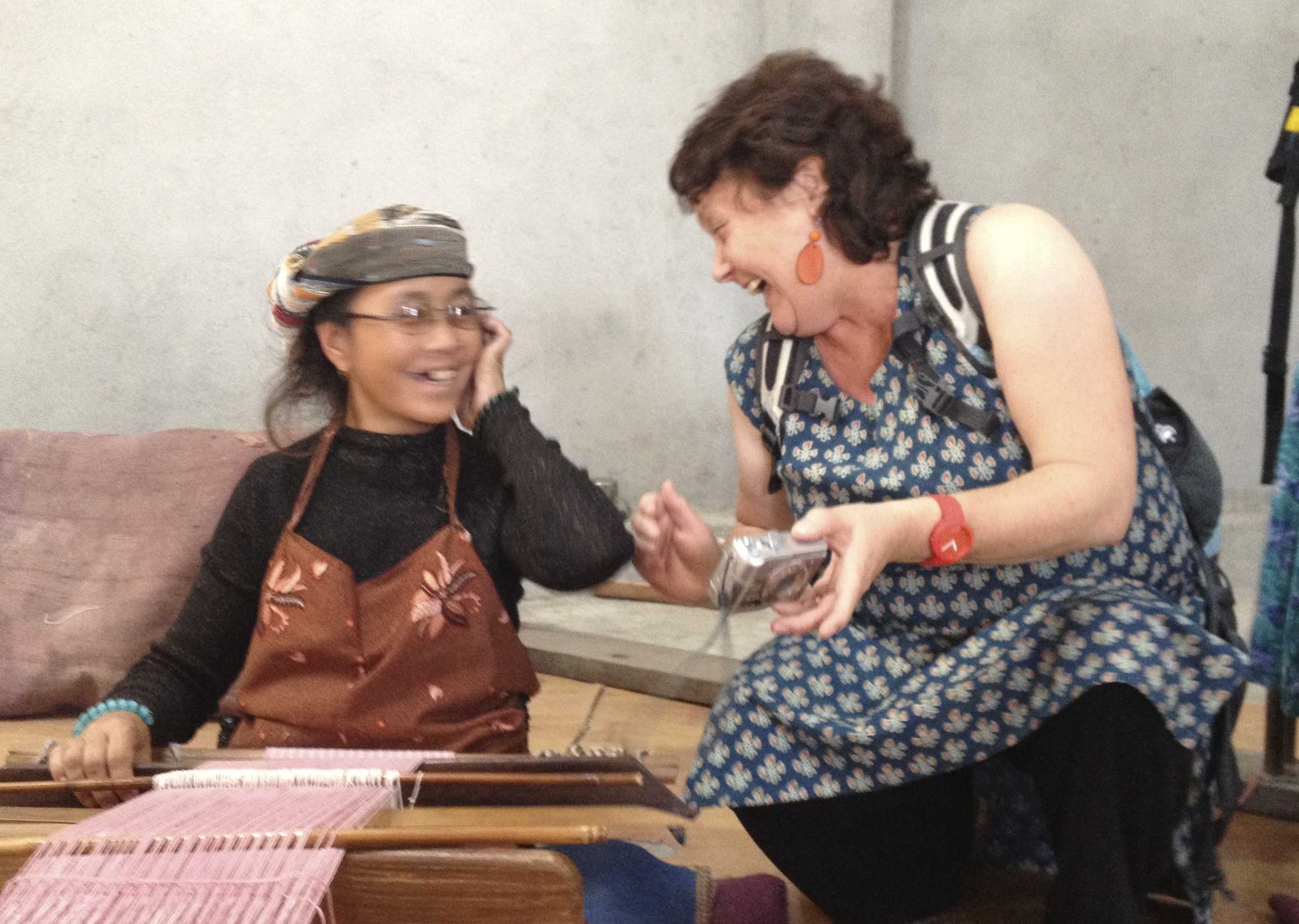 Next, we visited Kumbeshwar Technical School (KTS), an inspirational organisation offering training and employment to craftspeople in Kathmandu. Since starting out, Kumbeshwar have set up a primary school to educate local disadvantaged children, and even an orphanage! It was incredibly moving to see how happy the children were and to hear stories about the craftspeople who started out with very little and ended up working for Kumbeshwar long-term, supporting families of their own with their income. We'll be selling a few woven products from Kumbeshwar in our Autumn collection, so you can look forward to hearing lots more about this organisation.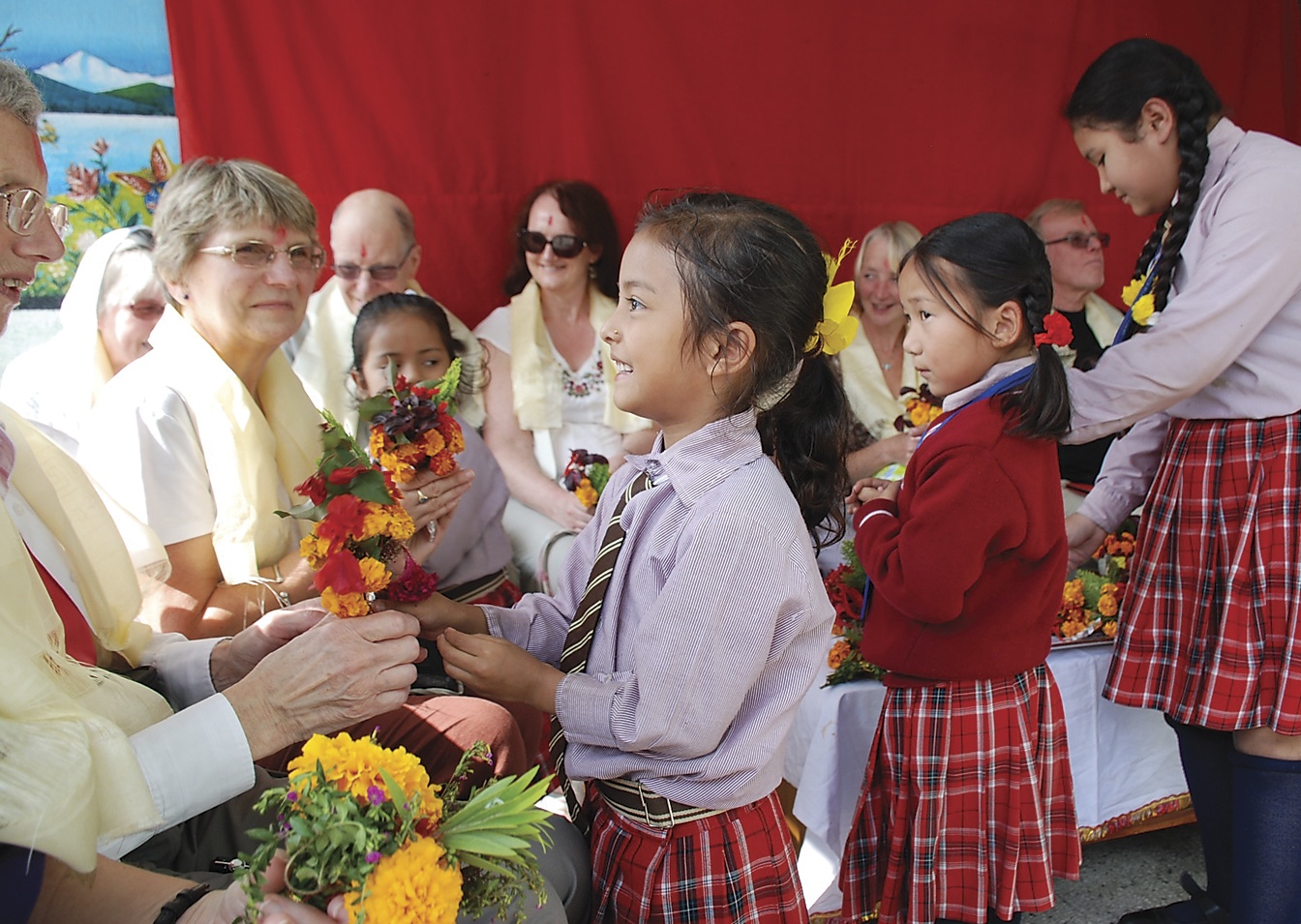 And of course, a trip to Nepal wouldn't have been complete without a visit to Get Paper Industries! Fair Traders and Retailers who've been with Traidcraft for even a little while will have heard of GPI – a handmade paper products co-operative which uses waste cotton, paper, and agricultural materials like banana fibre, straw, and water hyacinth to craft home accessories, gifts, cards, and packaging. We visited the artisans at work and visited the Anita Milan International Academy – set up with GPI's aid to educate local children. Our welcome at GPI was phenomenal! I won't spoil the surprise for any of you who visit in the future, but I'll just say that it was an experience I'll never forget.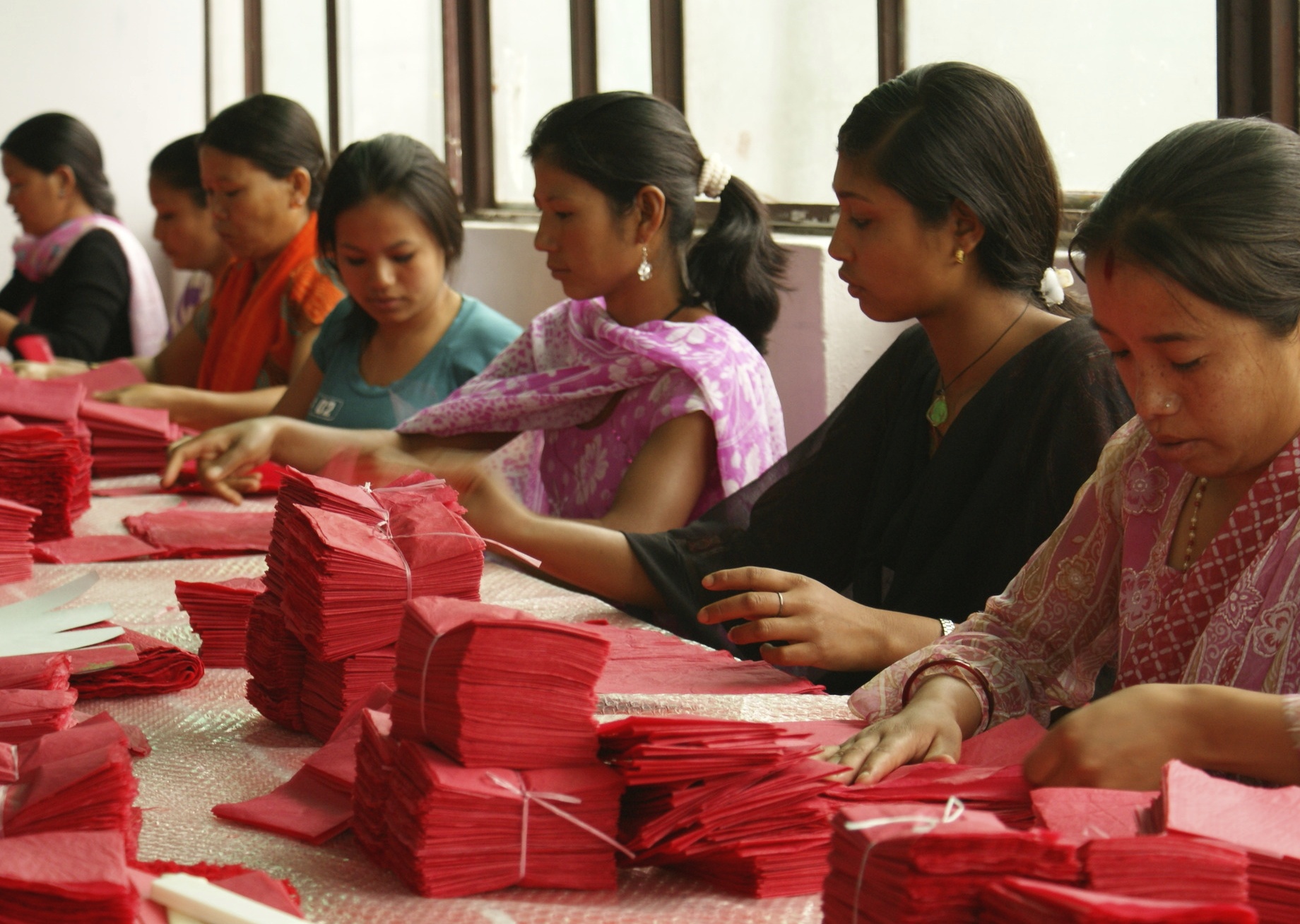 And finally, we visited the HQ of Mahaguthi, who market a range of handcrafted Nepalese wonders to the world. From weavers and embroiders to leather-workers and jewellery-makers, Mahaguthi offer traditional artisans a global audience for their heritage crafts. A highlight of the visit was meeting some of the traditional potters in their workshop on the outskirts of Kathmandu.
I returned to the UK at the end of March, and I'm still remembering all the places I went and the emotions I felt. Taking part on an organised tour meant I saw so much more than I would have going it alone, and I didn't have to worry about the logistics of transport or finding somewhere to eat. It was wonderful to share the experience with so many different fellow travellers too, hearing different perspectives and stories along the way. Some of my group had been on lots of Meet the People Tours before – a sure sign that the tours all have something different to offer. I know if I get the opportunity to go on another tour I will. But the question now is, where to next…?
You can find more information on our tour to Nepal by downloading the tour dossier here. The tour dossier contains a day by day itinerary and more travel advice on the holiday.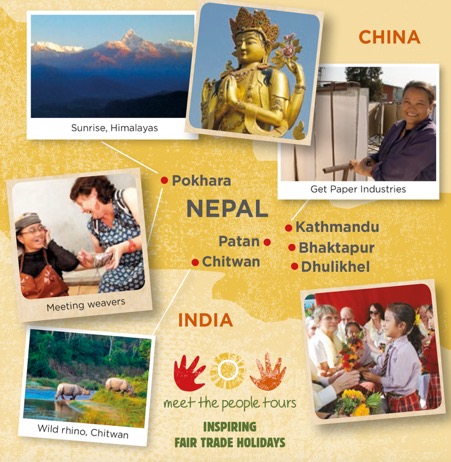 To browse the full range of Meet the People holidays have a look on our website www.meetthepeopletours.co.uk or order your copy of our brochure by clicking here. You can also call Hannah in the office on 0191 2651110 or email us at info@skedaddle.com if you have any questions or want to check availability on any of our departures.