This Christmas and beyond, Traidcraft Exchange will be raising funds to help the most vulnerable producer groups affected by changes at Traidcraft plc.

You may have heard recently that Traidcraft plc has been forced to downsize and look to a new future or face closure due to falling sales and the reduction in value of the pound. The choice to restructure was unfortunately simple – reform and support some producer groups or close and support none. There will also be a direct impact on the income Traidcraft Exchange, their sister charity, gets from customers choosing to round up their orders.
Those travelling on Meet the People Tours are part of a very privileged group of people who have seen first hand the impact that both Traidcraft plc and Traidcraft Exchange has had on lives of thousands of people across the developing world. We've met the people whose lives have been changed for the better through trade.
It's these people whose livelihoods are now at risk. Traidcraft will no longer able to buy and sell their products, and producers across the world, from GPI in Nepal to Noah's Ark in India, will need to find new sources of income.
These producer groups do incredible work and we are continuing to run the Meet the People Tours so you can visit them, see their work, share in their successes, and understand their challenges.
Traidcraft Exchange is also working closely with Traidcraft plc and looking to support as many of these groups as possible alongside continuing their vital existing work with over 300,000 people living in poverty across the world.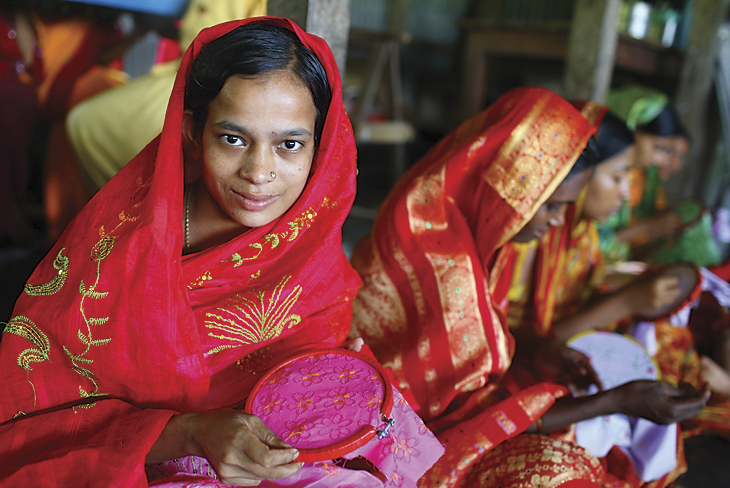 Here's a message from Traidcraft Exchange:
"The tailored support programmes we offer will differ from group to group, but we are well placed to use our expertise and years of working closely with Traidcraft to help producers find new markets, develop new products, and make sure their incomes remain secure.
However, to do this, we urgently need to raise the money that would allow us to carry out work beyond our existing commitment to the 300,000 people we work alongside each year. This Christmas, we are running an appeal asking Traidcraft supporters to pledge additional resources to help us take on work helping these vulnerable producer groups.
It is vital that people like you pledge your support for the producers affected by this news. You can support the appeal by donating here 
If you'd like to be kept informed about the impact of Traidcraft's news on producers, and the work that Traidcraft Exchange hopes to do to help them at this time of great difficulty, please do email hello@traidcraft.org to ensure you receive updates and information.
We'd love to hear from you, and learn about your experiences meeting producers across the world. You can also call us on 0191 497 6445, or write to us at Traidcraft Exchange, Kingsway North, Team Valley, NE11 0NE."